Things to do Around Florida Orange Groves Winery Before or After Your Visit!
Things to do Around Florida Orange Groves Winery Before or After Your Visit!
Posted on
Need some ideas of local activities when visiting the St. Pete area?
We've got you covered!!
After you stop in for a complimentary tour and tasting, check out some of these other wonderful local spots!
Right Down the Road:
John's Pass- Located off of Gulf Blvd, this boardwalk style village is situated near the beach right over past Treasure Island. This area offers a variety of local and souvenir shops as well as many restaurants.
View shops, events, and restaurants at John's Pass
Bowling at Ten Pin Lanes- Right across the street from the winery, Ten Pin has bowling specials some nights of the week as well as drink specials. They also proudly serve our wines by the glass!
Starlite Cruise- This beautiful sunset cruise is perfect for special occasions or a beautiful view of the water. The cruise offers dinner or drinks if desired.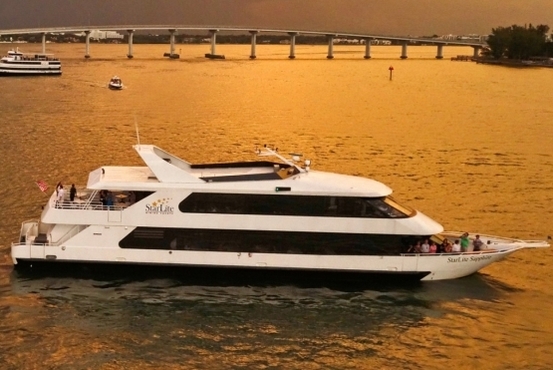 Visit the beach- Just over the causeway, our winery is minutes away from St. Pete Beach!
The best parking is off of Gulf Blvd.- Turn onto 68th street and drive until you see public beach parking (rate is $2.50/hour)
Local Art:
Dali Museum- The Salvador Dali museum is located in downtown St. Petersburg. It features Dali's artwork as well as special exhibitions of other famous artists. There are also many events that take place.
Museum of Fine Arts- Wonderful art museum in downtown St. Petersburg near the bay featuring sculptures and paintings. The museum often has featured exhibitions that change periodically.
Morean Art Center: The Chihuly Collection- Museum of magnificent glass works by Dave Chihuly.
The museum offers tours and is situated in downtown St. Petersburg.
Local Breweries:
St. Pete Brewing- Support our local breweries! Delicious beer in a small brewery setting.
St. Pete brewing occasionally uses our wines in the past in their beer making process!
3 Daughters Brewing- Try some of the many varieties of beer at this great local brewery.
3 Daughters is a fun place to hangout and features local food trucks, board games, card games, shuffleboard, live music, and more!
Local Parks and Gardens:
Ft. Desoto Park- Beautiful park with options to camp, visit the beach, or take a stroll.
Sunken Gardens- Situated near downtown St. Petersburg, this hidden gem offers
walkways through a botanical garden featuring beautiful plants, flowers, and trees. Be sure to check out this tropical oasis hidden in the midst of the city!
Local Markets:
Gulfport Open Air Market- The nearby neighborhood of Gulfport holds a local goods market on the main
street every Tuesday from 9-3pm.
Corey Ave. Market- Locally run market off of Gulf Blvd. with food, local goods, and entertainment.
Every Sunday from 10-2pm.
If you have any other local spots worth visiting, share it with us! And as always, please stop in to try our delicious fruit wines!
comments powered by

Disqus
---